Yenilikçi Devlet Üniversitesi

Yenilikçi Devlet Üniversitesi

11409

Total Students

% 13

Foreign Student

% 21

Graduate Student

549

Academical Personal

562

Projects

4284

Graduated

Education Opportunities
A Brilliant Career Starts Here
With internationally accredited English preparatory classes, an application-oriented education model supported by highly equipped laboratories and workshops, long-term internship programs (BTU-IMEP) in leading companies in the field, international student exchange programs, library opportunities and success scholarships; Bursa Technical University prepares its students for a bright future.
Industry Collaborations
Turkey's First in University - Industry Cooperation
Bursa Technical University is the first in Turkey with 23 projects accepted in TUBITAK 2244 Industry Doctorate Program. BTU, which brings solutions to the technical problems of the industry with scientific projects developed by its academicians, is a reliable business partner of the industrialists with its test - analysis services provided by accredited laboratories equipped with high technology devices.
Entrepreneurship & Innovation
BTU; Innovative State University
Bursa Technical University, which is the youngest state university in the top 50 list of TUBITAK's "Entrepreneurial and Innovative University Index"; paves the way for differentiation in global competition by transferring its scientific knowledge to sectors. With Bursateknopark, which we established in 2021, we build bridges between entrepreneurs and incubators, create new collaborations between public-university-industry, and ensure the commercialization of innovative products.
R & D Investments
Second in Turkey in R & D Budget Share
Bursa Technical University is the second among state universities in Turkey in terms of budget share allocated to R&D expenditures in line with YOK reports. We intensify our work in priority areas such as automotive, nanotechnology, biotechnology, advanced material technologies, renewable energy systems, robots and smart systems. We provide R&D support to the industry with our research centers and technology transfer mechanisms.
From Our Students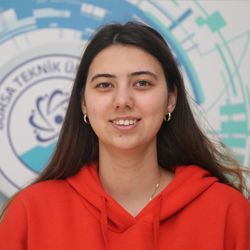 MELTEM TUZLACI, Polimer Malzeme Mühendisliği
Bursa/TÜRKİYE
Hazırlık sınıfında, yabancı kültürlerden ana dili İngilizce olan hocalar ile yabancı dilimi oldukça ileri bir seviyeye taşıdım. Bölüm derslerimi alanında uzman akademisyenlerden alarak ve son teknoloji laboratuvarlarda işi mutfağında öğrenerek hayatımın en güzel dönemini BTÜ'de geçiriyorum. Aldığım uygulama ağırlıklı eğitim mesleki kariyerime güvenle bakmamı sağlıyor. Elektrikli Araçlar ve Otonomi Topluluğu başkanlığını yürütüyor ve iş bağlantılarımı geliştirerek kendimi takım çalışmasına ve yöneticiliğe hazırlıyorum.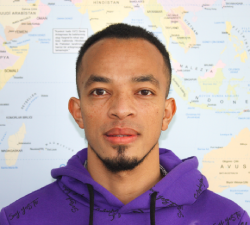 BON AVENTURE ARMAND RAMAMONJISOA, Environmental Engineering (MSc)
Madagascar
Bursa Technical University has provided me with high quality lectures and amazing faculties and I have a great social life. The University is great at integrating every student into university life. Thanks to BTU.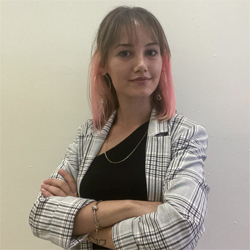 İLAYDA APAY, Biyomühendislik
İstanbul/TÜRKİYE
Bursa Teknik Üniversitesi'nde Biyomühendislik öğrencisi olarak kaliteli bir eğitim gördüğümü düşünüyorum. Üniversitemiz teknik ve teorik olarak oldukça yeterli düzeyde. Türkiye'nin öğretim üyelerine en ulaşılabilir ve çalışılabilir bir üniversitesi olduğunu söyleyebilir, eğitim için iyi bir tercih olacağını belirtebilirim.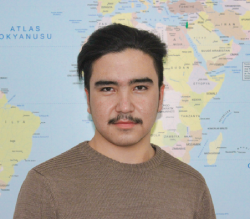 ATIQULLAH MOHAMMADI, International Relations
Afghanistan
BTU is a developing young and dynamic university. The reason why I chose BTU is that it stands out both in terms of the number of academics per student and collaborations with companies. By choosing our university, which has become the focus of the business and technology world, you can build a good career for yourself.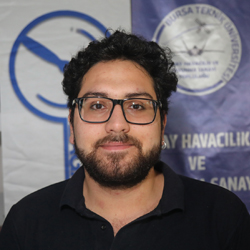 ORKUN TEPELİ, Elektrik-Elektronik Mühendisliği
İzmir/TÜRKİYE
Üniversitemizdeki yüksek teknolojiye sahip atölyelerde başta TEKNOFEST olmak üzere ulusal ve uluslararası teknoloji yarışmalarına hazırlanabiliyorum. Derslerde gördüğüm teorik bilgileri laboratuvar ve atölyelerde pratik olarak gerçekleştirmenin yanı sıra yenilikçi ve katma değeri yüksek ürün geliştirme süreçlerinde hocalarımız ve üniversitemiz ile işbirliği içinde olan firmalarla ortak çalışmalar yapabiliyorum.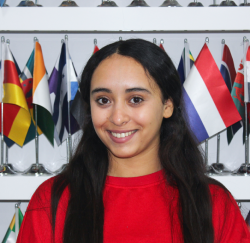 MERIAM EL JAY, Entreprise
Morocco
Je suis une personne qui aime découvrir différentes cultures et vivre de nouvelles expériences. C'est pourquoi j'ai choisi la Turquie pour commencer ma carrière universitaire, car c'est un pays riche en cultures. Si vous souhaitez vous assurer un avenir radieux et entrer sur le marché du travail par la grande porte, Bursa Teknik Üniversitesi est votre seul et premier choix.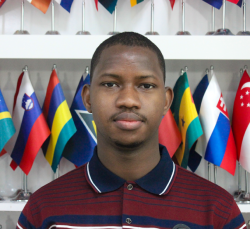 MOUSSA BANE, Ingénierie Informatique
Mali
Je fais de l'ingénierie en informatique à l'Université Technique de Bursa. C'est une très bonne université et j'invite tous les étudiants internationauxà venir me rejoindre dans cette université.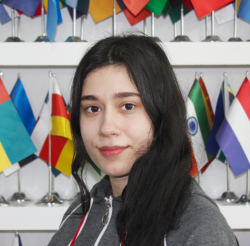 NAZRIN MIRZOEVA, международные связи
Russia
Технический Университет Бурсы всего за один год стал для меня родным местом. Здесь собрались лучшие преподаватели, которые стали наставниками, сопровождая нас с самого начала пути. Однако здесь не только обучение - здесь активная жизнь, большое количество сообществ, которые организовывают мероприятия и поездки в другие города Турции. Здесь я изучаю не только свою специальность, но и культуру страны. Я также знакомлюсь с другими иностранными студентами, которые выбрали Турцию и наш университет. Я думаю, что Технический Университет Бурсы - это прекрасное место не только для получения высшего образования, но и для общего развития и расширения кругозора.